Last Minute Gift Guide
We all have that one family member who leaves all their Christmas shopping until Christmas Eve. Which results in lots of running and not a lot of thought. Or, people paying crazy amounts for that super fast shipping.
So, I decided to give you some ideas so that there is at least method to the madness.
Here are a couple of my recommendations for some amazing gifts that you can pick up on the run so to speak.
(Also, some of these things are so cute and so amazing that I hope that they aren't sold out by the time you get around to buying them.)
I am also going to try and support some Irish designers in this post because they definitely deserve it.
Chupi Jewellery
I discovered Chupi last year at KFW, and I have been in love with her pieces ever since. I am so happy about all the success that she achieved in the past year, and it is so well deserved considering her beautifully crafted pieces. I guess this is where my question mark falls, as I hope that her pieces are still in stock if you decide to get them for a loved on.
I love basically everything she does as I have a weakness for gold jewellery (even though she also does silver and rose gold). But I do have a few select favourites, and if I get anything from her this Christmas I will be a very lucky girl.
Delicate Heart Ring in Gold - 79.99
My Heart Is Open Ring in 18k Gold - 89.99
Part Of Me Jigsaw Necklace in Gold - 119.99
13 is My Lucky Number Necklace in Gold - 119.99
There is obviously so many choices, I am personally a fan of the smaller more delicate pieces from her collection but she has a great range of styles depending on what style you want. And I am also I personal fan of all the little initial rings and necklaces, if you could possibly need another option.
Holden Leather Goods
Not quite a last minute item, but I just couldn't leave these out. You may remember this from a previous video of mine about a months ago. But now the website is up and running, it should be easier to get your hands on these babies.
Here are some of my favourites from his collection. (These bags are of lovingly handmade with an incredible attention to detail, and would make an unbelievable gift, so why not make this Christmas special.)
Orla Drawstring Bag in Black - 465 (convenient considering this is my moms name)
Roisin Small in Café - 445
I am actually really delighted with the top bag mentioned because I actually have it myself.
Lush Handmade Cosmetics
Now, straying away from Irish based companies to look at a super easy gift idea. (Which I guess is the purpose of this post but I couldn't help myself.)
I actually bought multiple gifts in this particular shop and I couldn't be happier with these purposes. Maybe I got lucky or something but I had the nicest server in the world and he gave me some amazing advice on what to get for people. I was purely sticking to their pre-wrapped gift boxes, which are truly an amazing idea.
Especially if you are sticking with the nature of this blogpost and you really are in a rush. This saves you from the ultimate fear of being faced with an empty roll of wrapping paper.
They have boxes of all shapes and sizes in all sorts of price ranges.
Here are some of my favourites.
You're a Star Giftbox expensive but worth it
Butterfly Gift Box small little gift
Ray of Sunshine Box I went for something similar to this as the person that I was purchasing for isn't into the bath stuff
You can go as crazy as you want in here; I personally think that the amazing smells in this place play a part in convincing you to buy things.
iTunes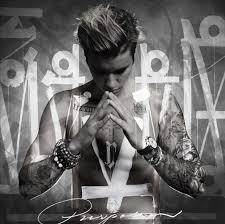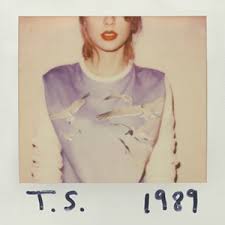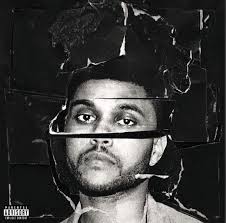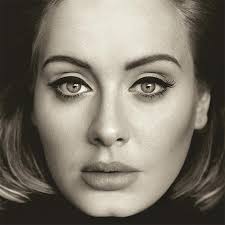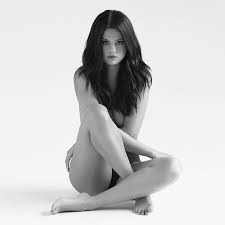 Buy them an album, a movie, an audio book; the options are endless. Try to double check that they don't already have it, and pick something that is popular at the moment.
Tip; if it by an artist that you know they are obsessed with, like fangirl obsessed, trust me, they already have it. However, I did leave some of my recommendations above if you are totally clueless about what the might like.
Or maybe pay for their Apple Music Subscription... please.
Magazine Subscription
Last year, my aunt got me a year's subscription to Vogue and honestly getting that in the post every month really and truly was amazing.
It's the gift that just keeps on giving.
Shops to Avoid At All Costs
TK Maxx
This is exactly the kind of MAYHEM that you do not need to deal with when you are on the last minute run around.
Any Electrical Store
Unless you have something in my mind or pre-ready, do you really need the stress of being told that literally everything half decent is long sold out. No; I didn't think so.
Makeup Counters
Same situation as before unfortunately. Most popular makeup counters are long out of the good stuff weeks before Christmas. Reasons why I have been out of my favourite concealer for weeks.
So there we have it. There are some of my ideas if you are really stuck for ideas and TIME. Obviously, there are million things that you could get someone. Just try and make it seem like you put a lot of thought into it (it's not all about the money) and you should be okay.
And Merry Christmas x