Trend Report | Fall 2016
It's happened. The Summer holidays are ending, and it is (nearly) time to go back to school. Even though I am still deeply immersed in the Summer spirit (which explains all my Portugal Outfit Posts), I am a true lover of the fall season.
It holds a special place in my heart; giving me the ability to wear cute boots, skirts and oversized jumpers. Of course, my general aesthetic would be more suited to the streets of New York, but that's besides the point.
To prepare us all for my favorite season, I decided to wrangle together some of the trends that I think will play a big part in the fashion world this upcoming season. Of course, you could just go to the pages of September Vogue, but why not stick around for the more simplified (&more affordable guide)...
*All items featured in 'to buy' sections are from Topshop, Zara & Urban Outfitters
Army
Catwalk
Army is back. The trend reemerged all over the catwalks for Fall/Winter 2016 - with special reference to Prada (which also happened to be hailed a s the best show of the season)
There was a lot of Khaki green (which makes me very happy) and a lot of emphasis on the military style of jacket.
Street Style
Like with any fashion trend - people can interpret it in many ways. Some people are taking the military coat straight off the runway (I wish I had the funds to do so), while others are taking the more laid back version of the military style, known as the 'shacket'. (ie. The Hudge's option)
If you don't feel like embracing this particular faucet of this trend - then why not just bring this color into your wardrobe? Dresses, tees, jeans - anyway you wish to adopt it, go for it.
Where to Buy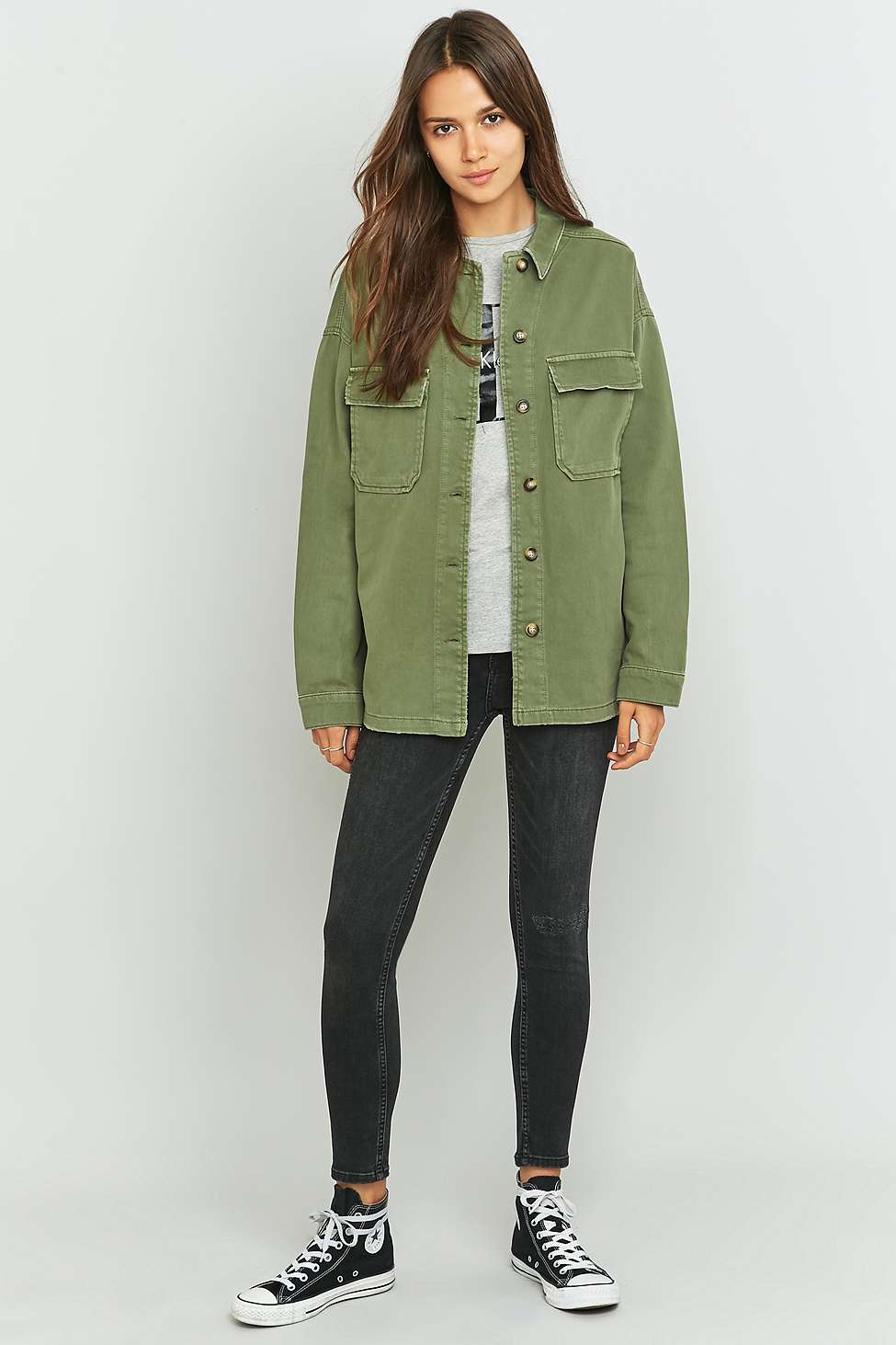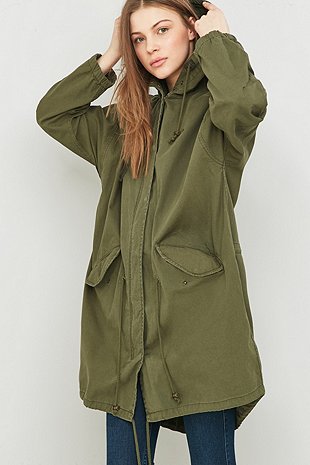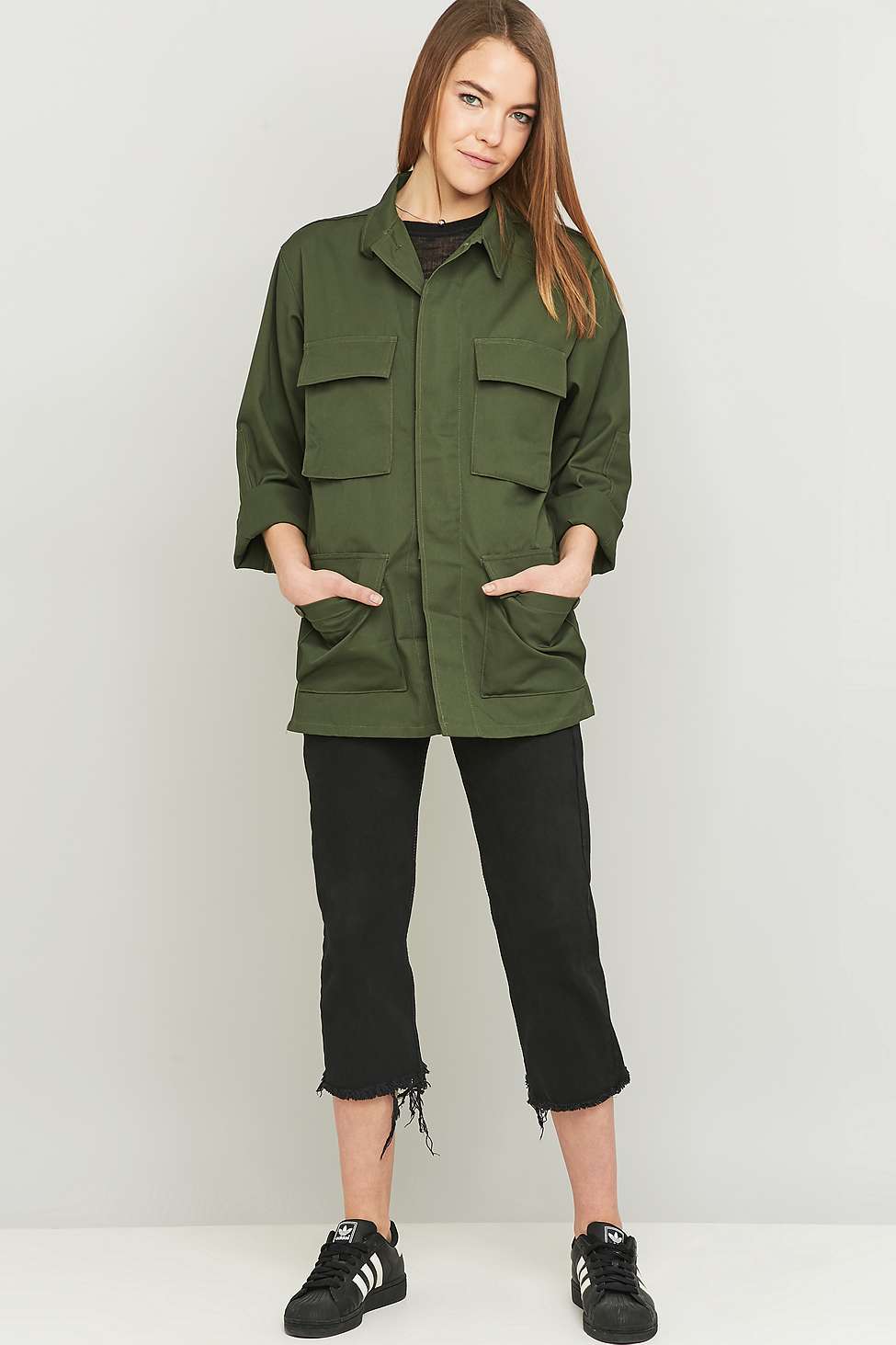 However, if you are looking for a 'shacket' - you are in luck, because they are popping up absolutely everywhere. I even own one (check my insta feed) and adore how wearable it is.
I feel like this may be the new 'bomber jacket' (which is featured in this post a little later) - and even though it may not be as waterproof (or as warm) I think that is fast becoming a staple in my wardrobe..
90's Slip Dresses
Catwalk
The 90's have been back for quite some time now - we have seen it in the form of chokers, fun buns, graphic tees - the whole lot. But now the slip dress is taking center stage and was a staple on many of the catwalks this season.
Street Style
Some slip dresses are basically one step away from underwear - so I guess it really depends how you style it. Some people wear it on red carpets while some go full nineties and pair it with a pair of sneakers, leather jacket and a whole pile of attitude.
Where to Buy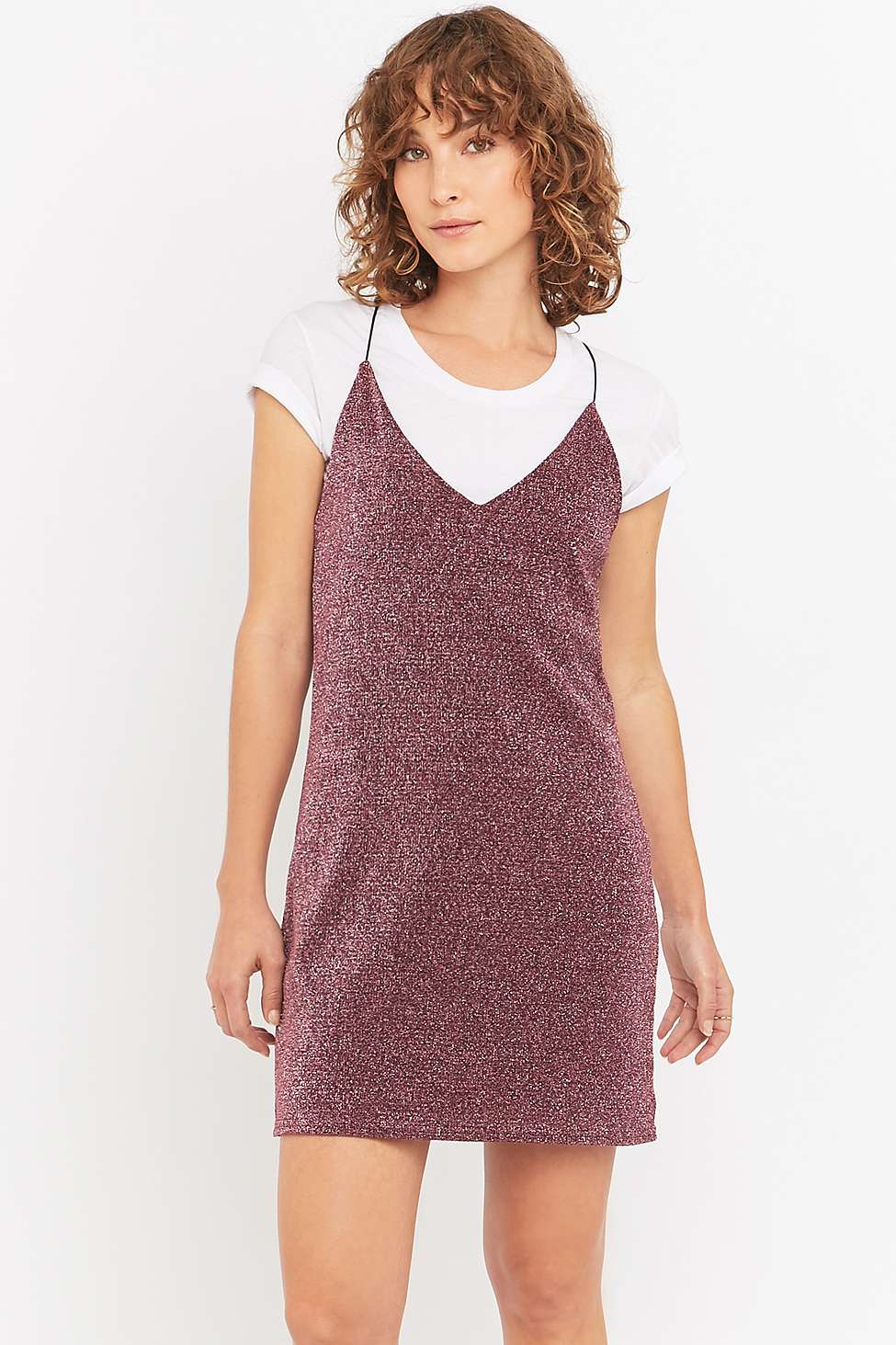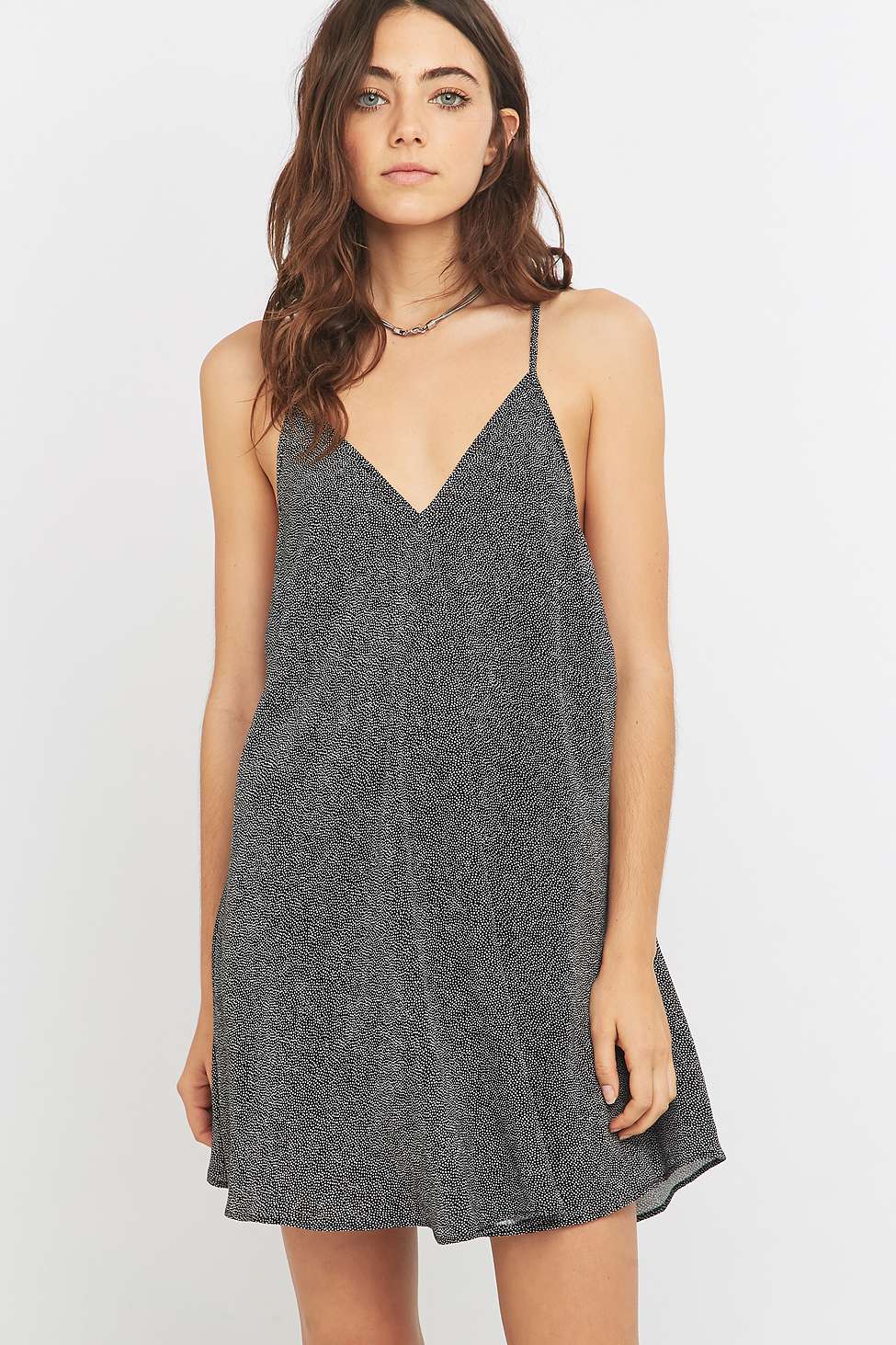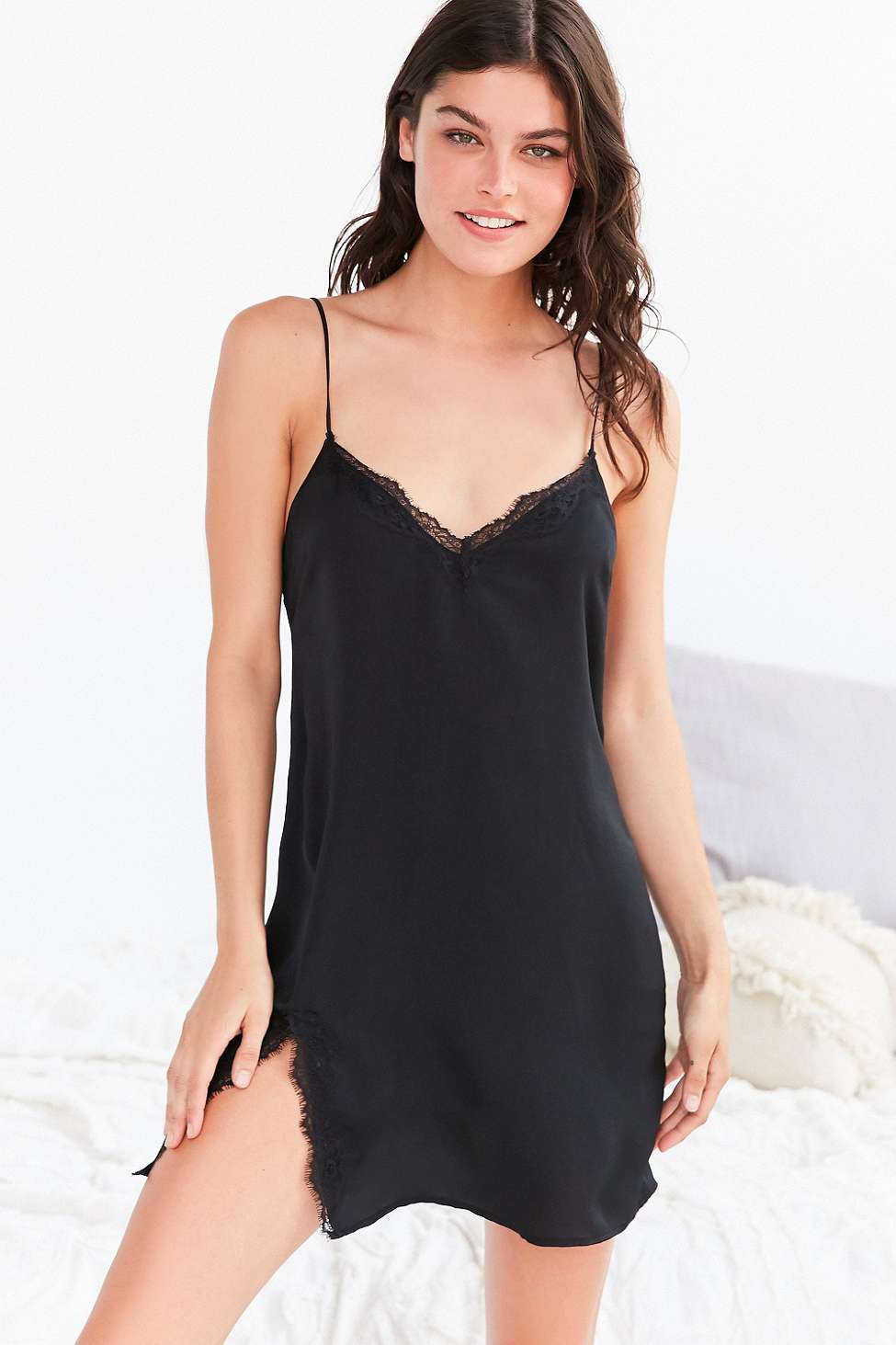 Personally, I am a little afraid of slip dresses - and I doubt very much that I would ever be allowed out of the house in one.
However if you feel you can rock this silk & sultry trend, then why don't you go for it? They can look super cute and very very 90's with a cute tee underneath (if you don't quite feel like you can join the #freethenipple movement yet!)
Bomber & Baseball Jackets
Catwalk
Ah yes - at this stage, we all either own a bomber jacket (usually a khaki green one) or we have seen them absolutely everywhere. They seem to be around to stay, but another contender has also been added to the mix - the baseball/varsity jacket.
I remember when these guys were around a few years ago and I was always gutted because the leather on the front was never a 'z'!
Street Style
Can you name a celeb who hasn't stepped out in either a bomber or baseball jacket in the past year?
They are EVERYWHERE - and all I can say is that they are at least one of the more practical trends we have seen of late...
Where to buy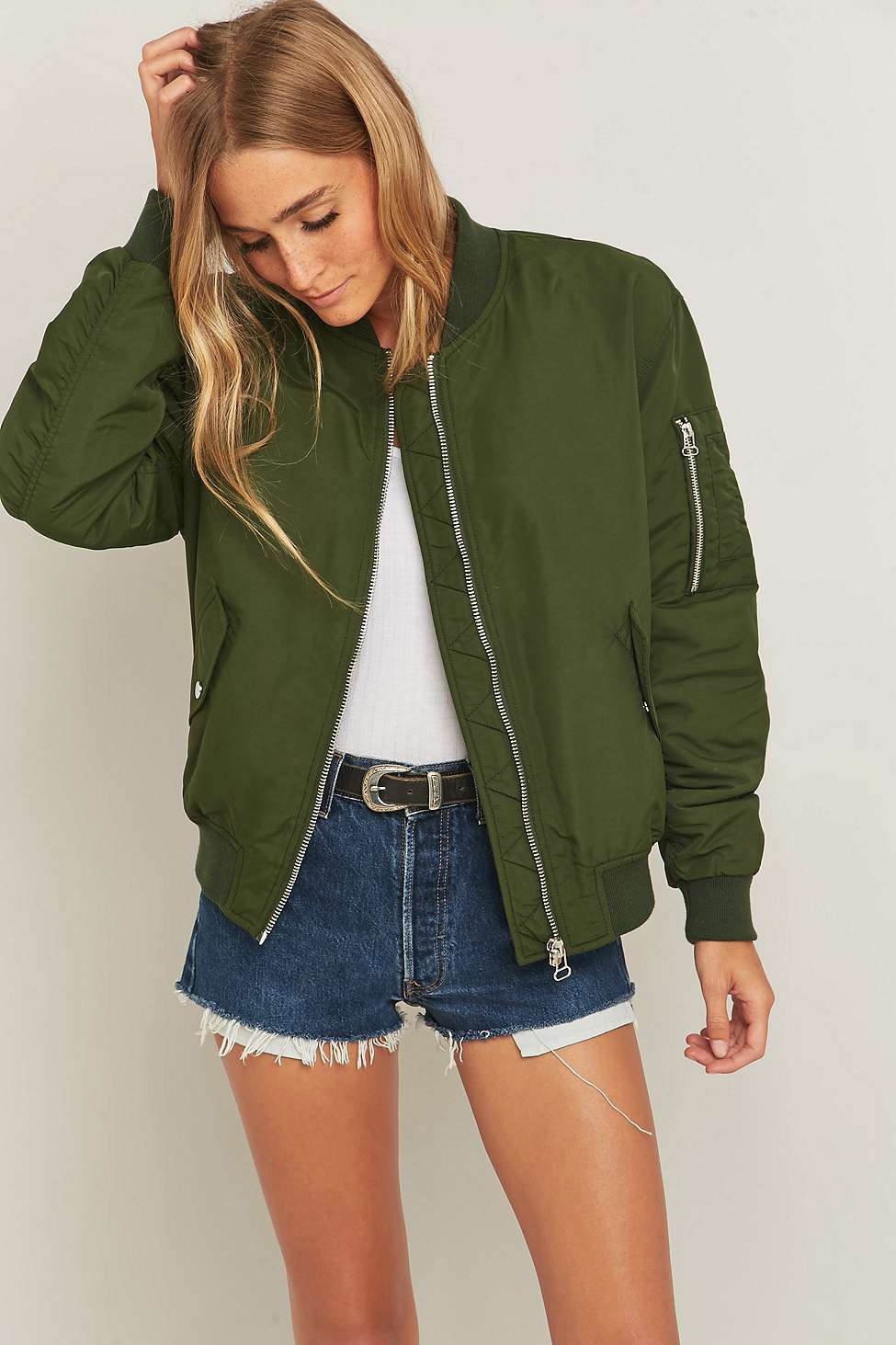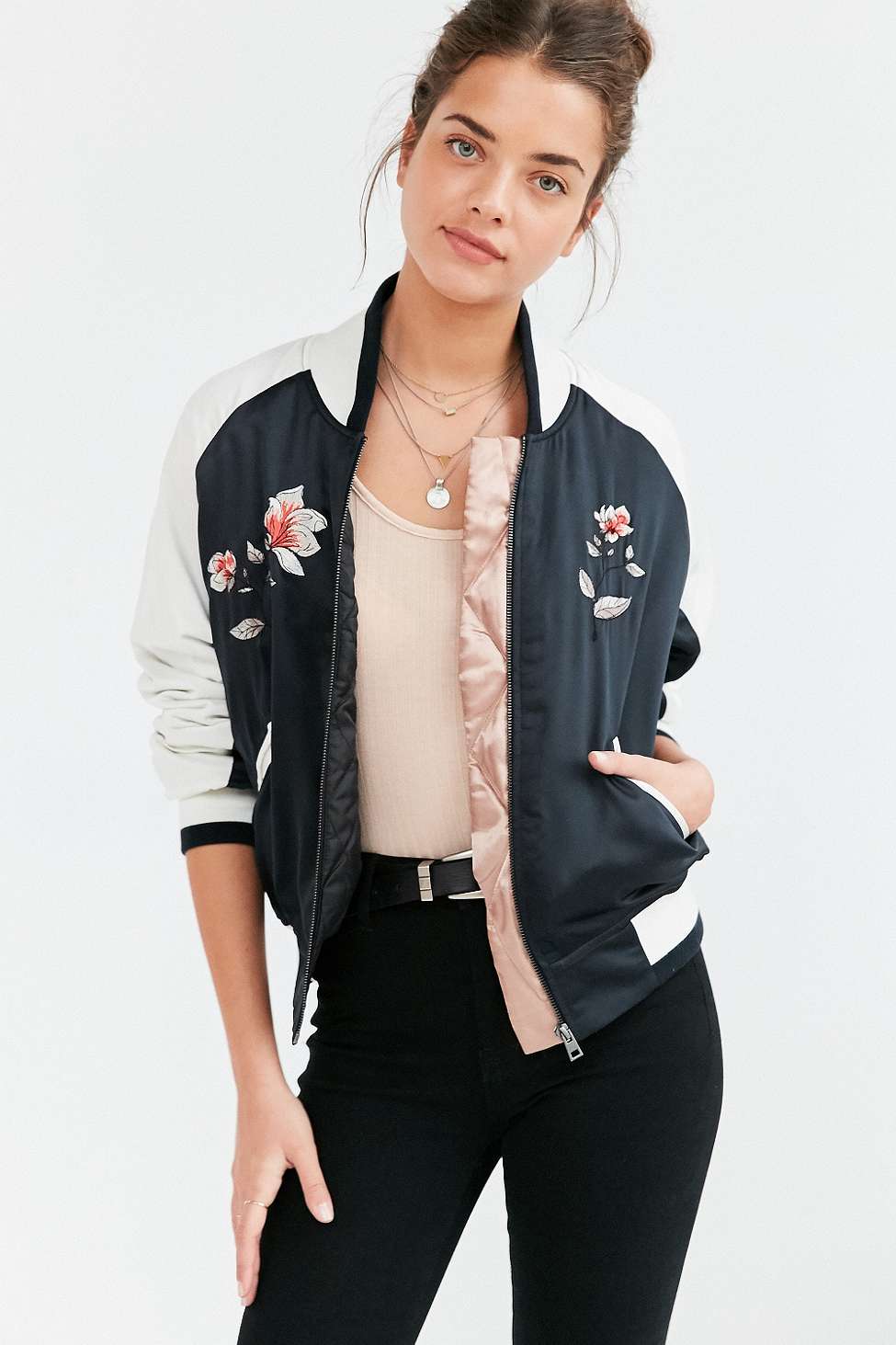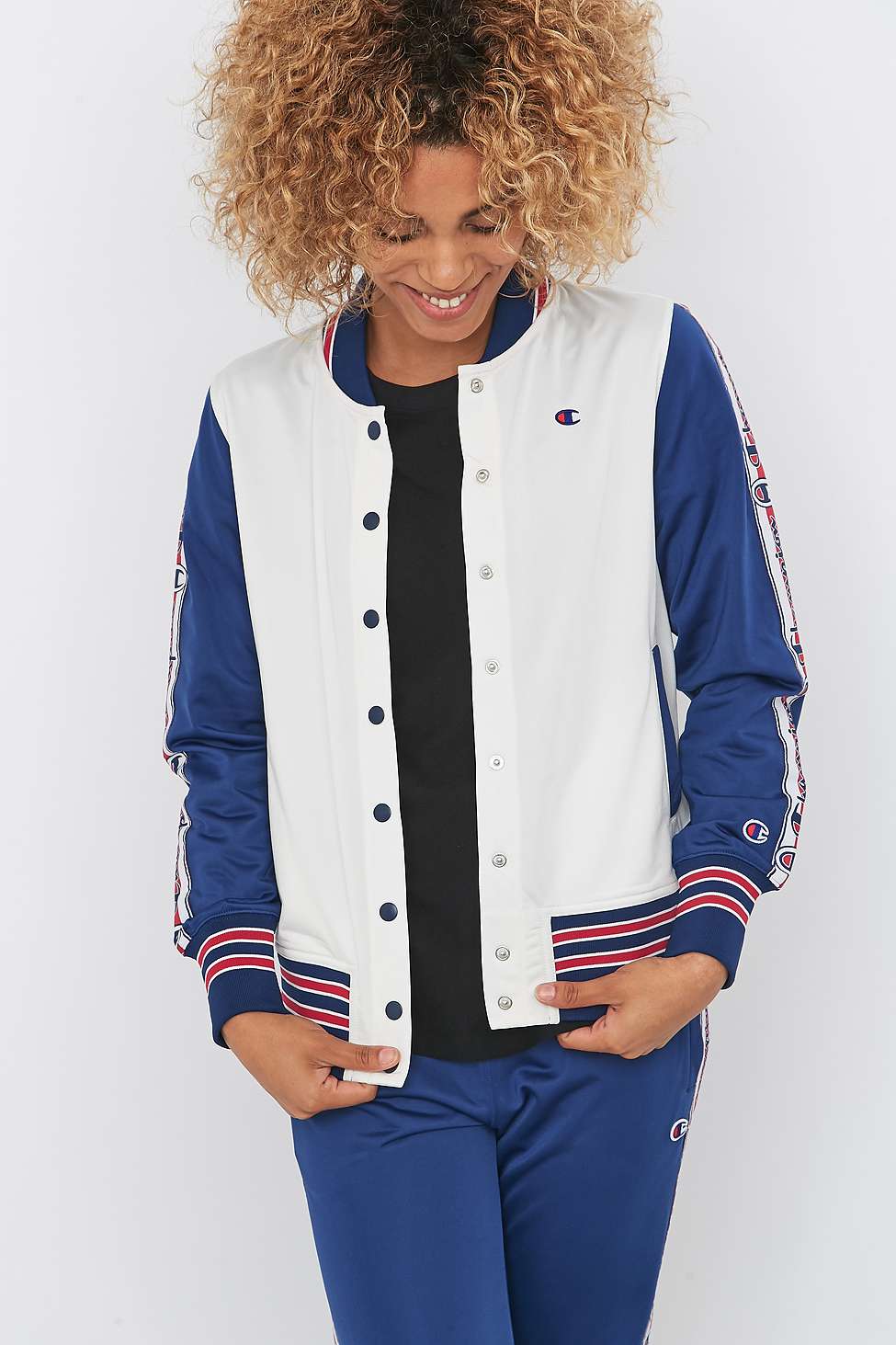 I happen to own a cutie little red jacket that is like a hybrid between a bomber and a baseball jacket (once again it's on the insta) - not exactly very warm but very cute.
You could spend forever searching for the perfect one as there are just so many choices! My personal favorites have to be the Zara ones as they have every type to suit any mood!
Embellishments
Catwalk
The term 'less is more' doesn't apply anymore. Any simple piece now needs to be completely bedazzled in various stickers, badges and slogans before it is acceptable for the real world... and I am totally okay with it.
(Personal favorite from the catwalks have to be Dolce & Gabbana... as per usual)
Street Style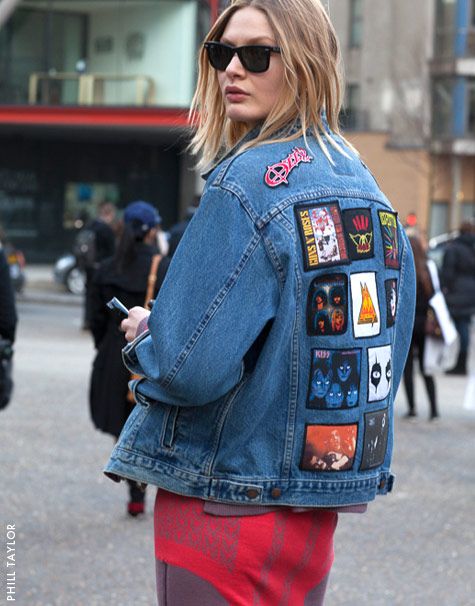 What can't you cover in badges and patches? There seems to be no limit, especially when it comes to celeb style.
You can even get a selection of just plain ol' badges pretty much everywhere now if you want to completely steal their style. I know I will definitely be giving it a go.
Where to Buy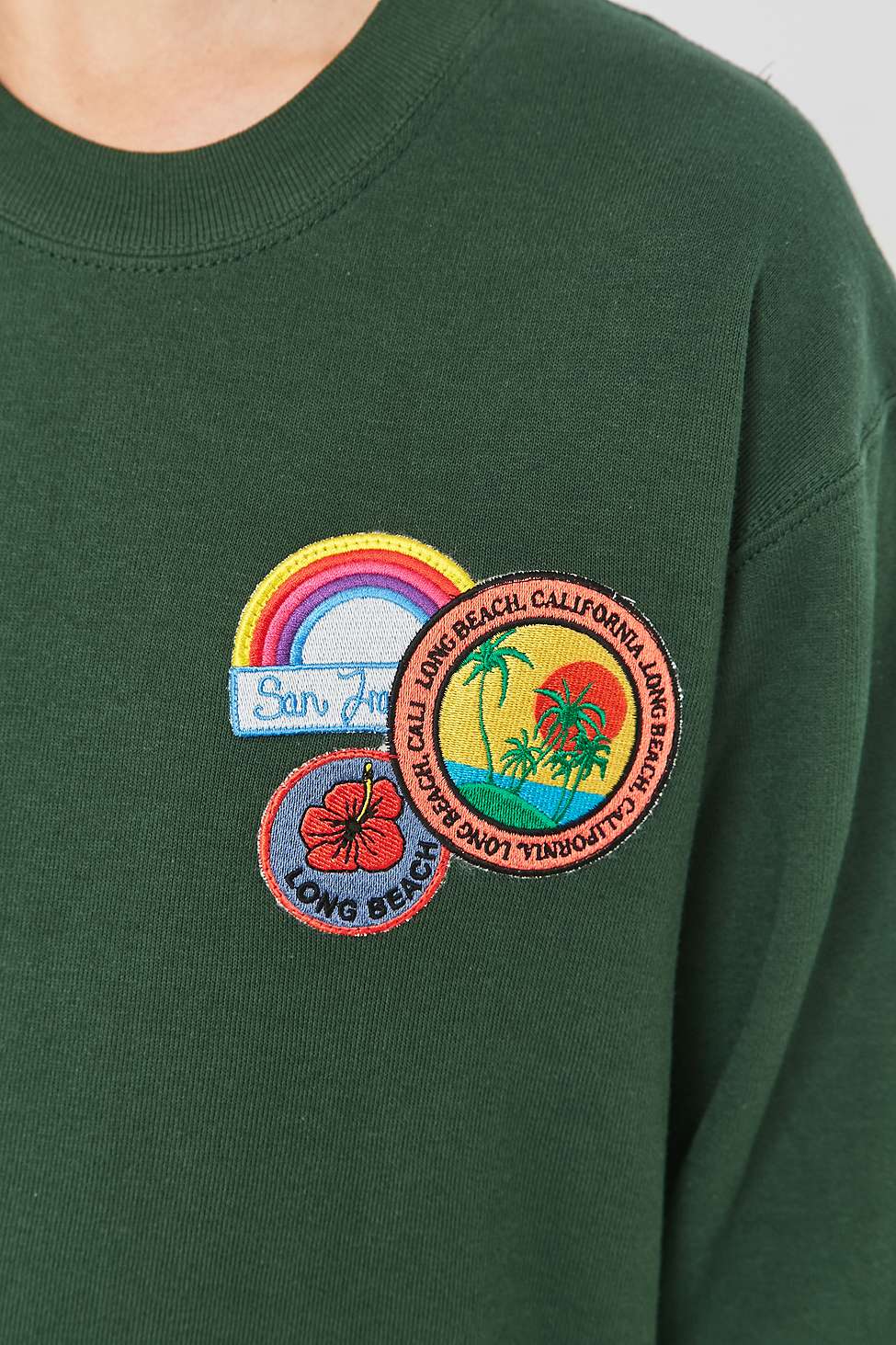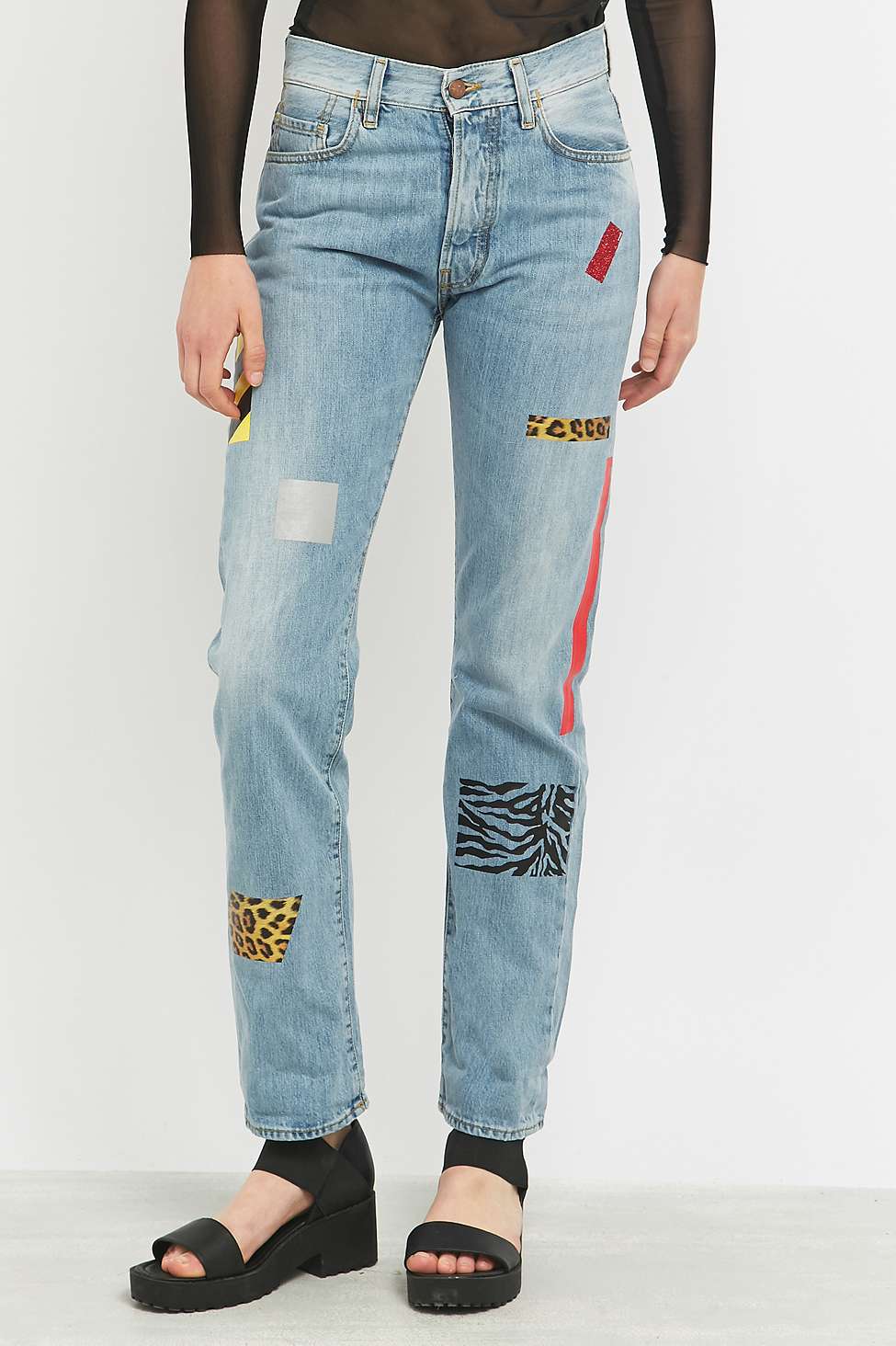 If you don't like the 'do it yourself' option - then there are plenty of highstreet stores that provide you with endless possibilities.
Dibs on the denim jacket.
Glasses & Frames
Catwalk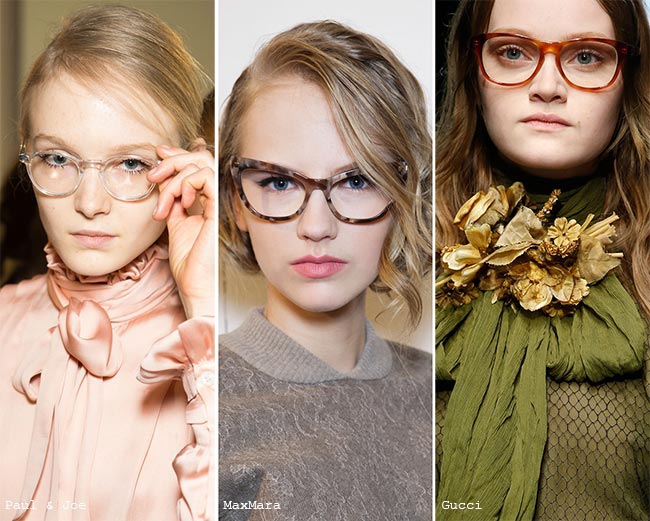 Don't need glasses? Who cares - statement frames are the newest must have accessory.
I am actually jealous of those who can actually use lack of perfect vision as an excuse to wear these babies - because even though it is all in the name of fashion, I still feel like a bit of an idiot wearing clear lenses...
Street Style
I think we all died a little inside when Kendall stepped out in the most enviable 'nerdy' girl outfit - especially when you start thinking of her as a more stylish Welma from Scooby Doo!
Sunglasses aren't trendy enough these days, you got to get yourself a pair of cute frames - and channel your inner 'geek'...
Where to Buy
I scowered some highstreet shops for frames that have an ounce of Kendall's perfection, and generally I came up pretty empty handed - except for these finds from Zara.
If none of these guys suit your style, there are many vintage pairs that may just be right up your alley. Or why not get your sunglasses lenses replaced with clear ones?
Embrace the frames.
Hope you enjoyed this little Trend Report - and roll on the Autumn :)