Urban Decay VICE Lipsticks | Review & Swatches
A little while ago now, Urban Decay launched 100 new VICE lipsticks. The sheer number alone was bound to attract attention; and with Ruby Rose as the face of the collection, the huge color range and kick-ass packaging; who wasn't intrigued?
I didn't try out the green or the white shades which stand out as the most outrageous in the collection; but I did try a few, and some were definitely out of my comfort zone! Thankfully there was a token red that kept me calm as I tried out some of the colors from this collection.
This may make the impossible decision of picking one of them a little bit easier...
Urban Decay have a very iconic look for their packaging - and it is normally quite on point. This collection is no exception. (That rhyme though..)
This range looks like a shotgun shell; and stands out in shape and size compared to the other lipsticks that I own. What do you think of the new look?
Shades
I have 5 shades from the VICE collection ; Backtalk, Big Bang, Firebird, Pandemonium and 714. It's kind of scary that already this is such a range and there are 95 other shades also available!!
Backtalk - Comfort Matte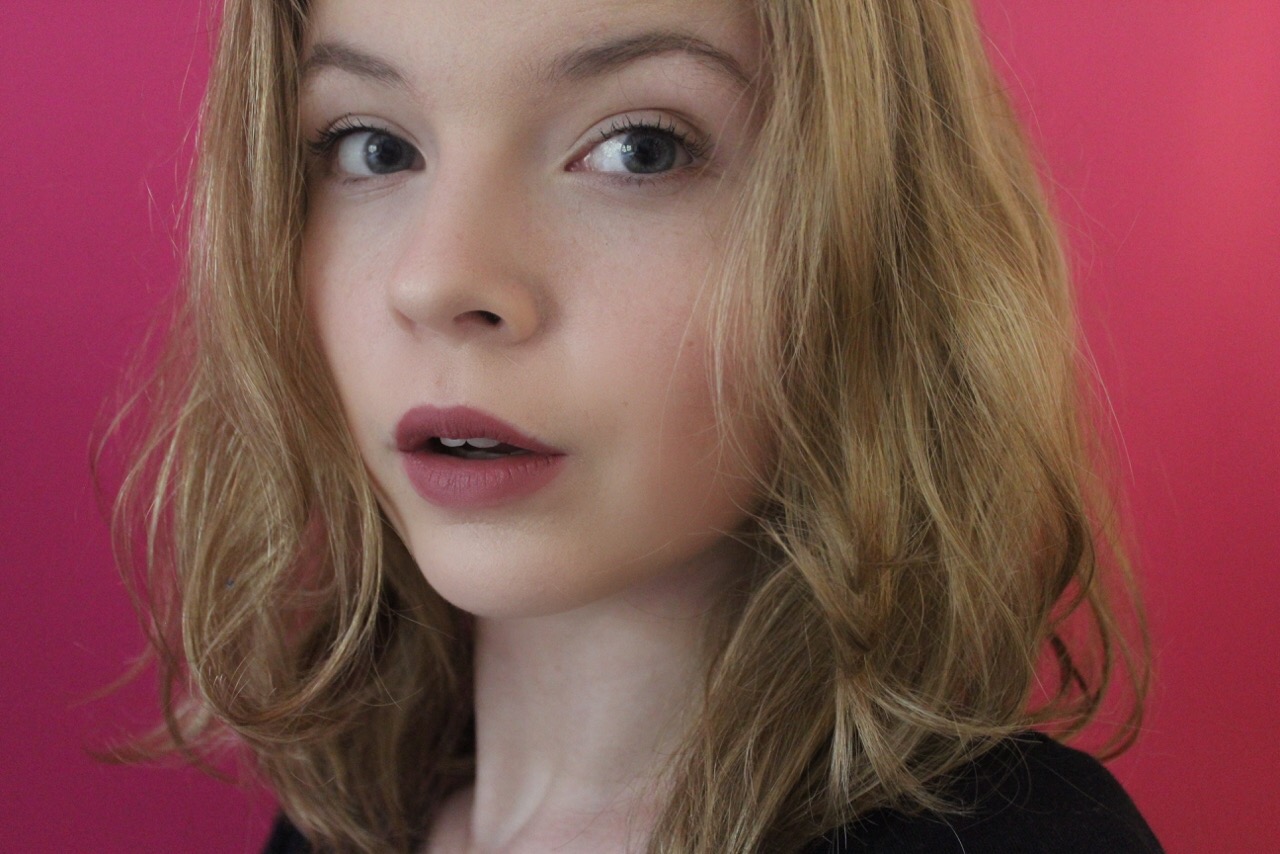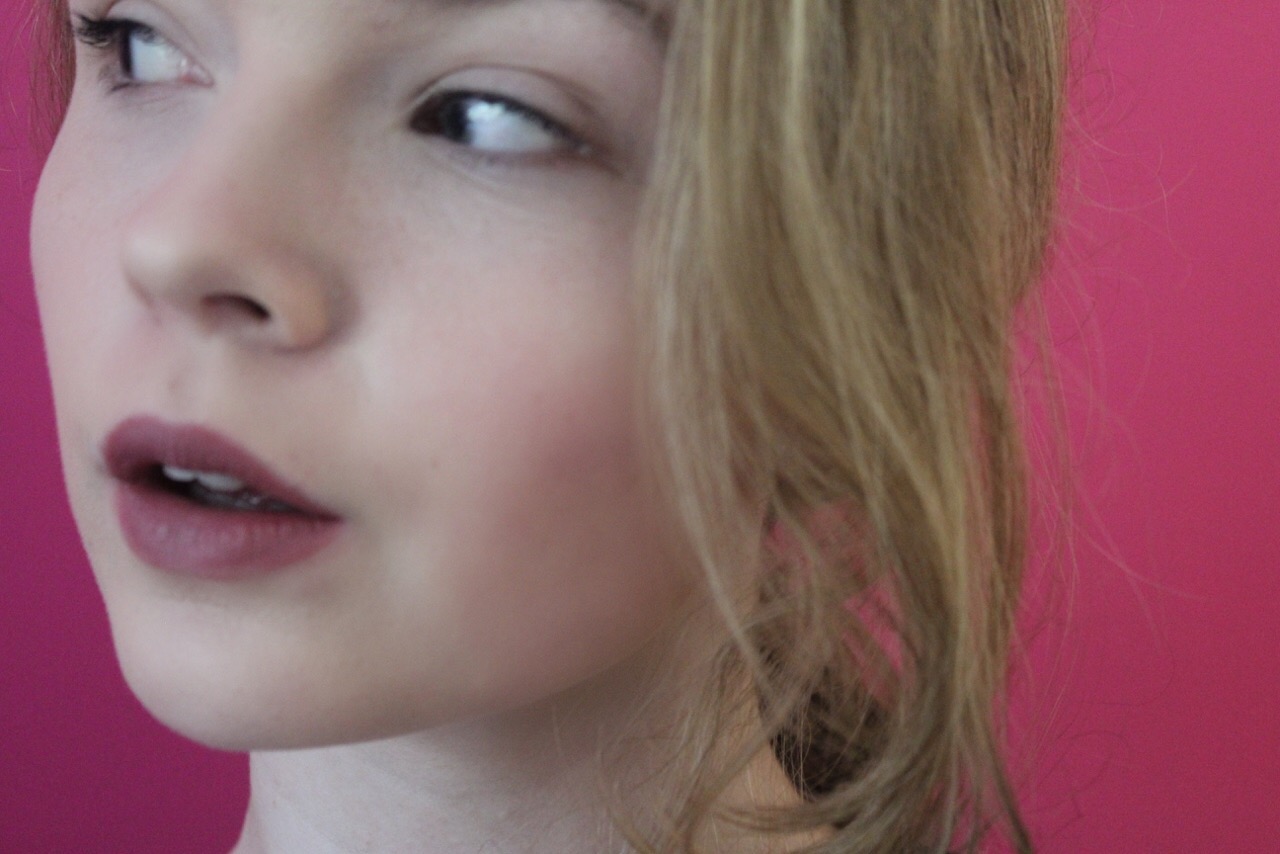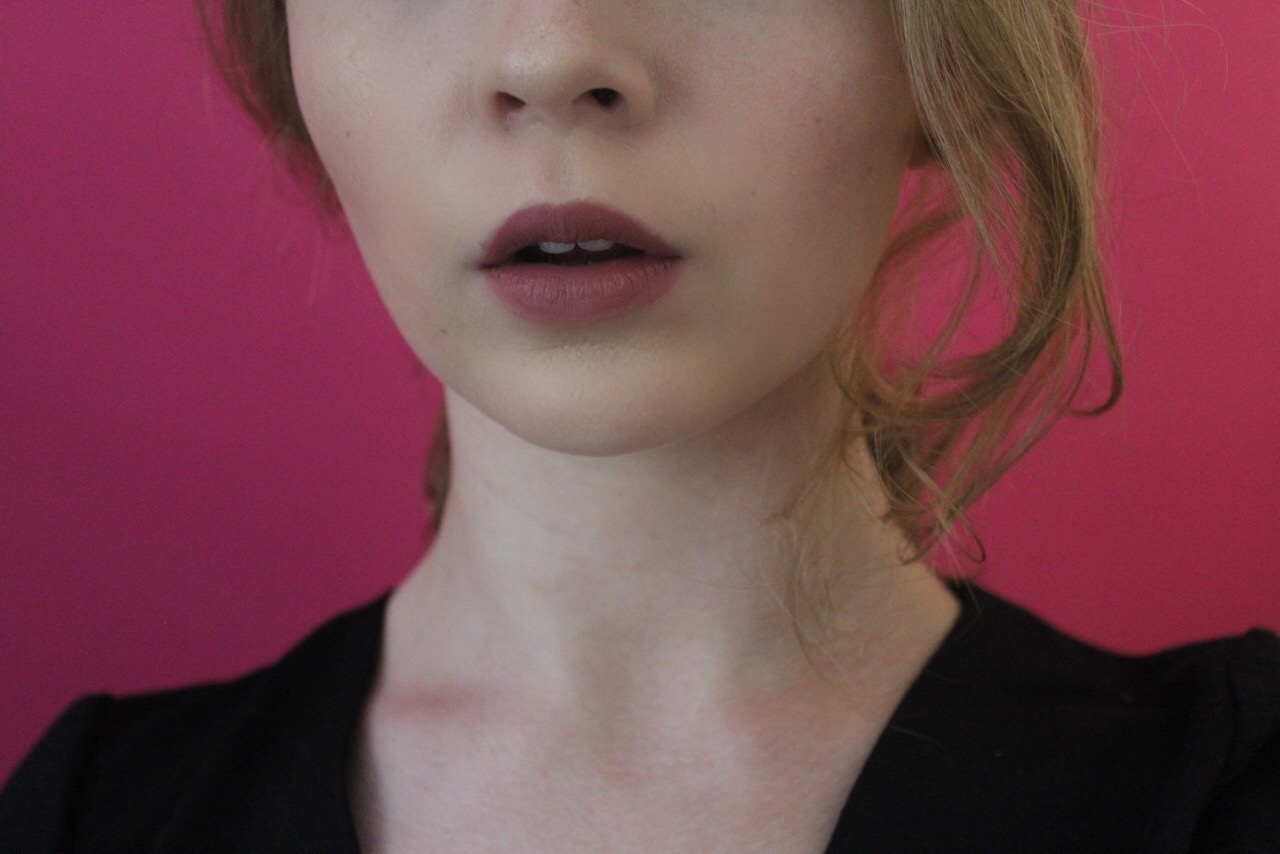 If you have followed me for a while, you will know that my go to 'nude' (no selfies involved) has to be the 'Liar' lipstick by Urban Decay. So it took a lot for me to want to trade in from one to another, but I really do love this shade.
The formula is 'Comfort Matte", which is known as their 'creamiest matte'; and is not drying at all. It is still really creamy to apply despite the matte payoff that you get. Other than my Kylie Lip Kit (aren't we all victims at this stage) I don't tend to play around with mattes. Which has even meant that I abandoned the idea of purchasing MAC's Ruby Woo, as I feared it would just cause more pain than it was worth.
This is a great compromise; and has just enough sheen and impact to stop me reaching for my beloved "Liar", even though it may still be first in line on my makeup table...
Big Bang - Metallized
This is the bad boy that Ruby is wearing in the actual campaign which would make anyone more than a little excited.. (right?)
I don't quite pull it off like Ruby, but I LOVE this finish! I always thought that some blending wizardy had to be done to achieve this kind of two tone affect; but I literally just had to swipe this one on and off I went. High impact, and applies like a dream.
It also reminds me of a more heavy duty version of my beloved MAC Milan Mode; and it has the crystals in the tube to prove it.
Firebird - Cream
This poor little guy has to be my least favorite color - just purely because it is the most 'usual' of the lot of them. From the packaging etc and shade reader at the bottom I was expecting quite a dark purple color, or a wine kind of red. So to get a pink was a bit of a let down, purely from what I was expecting.
It is a nice color, but just proves that you can't just buy these things on a whim online and that these reviews are actually beneficial!
Pandemonium - Mega Matte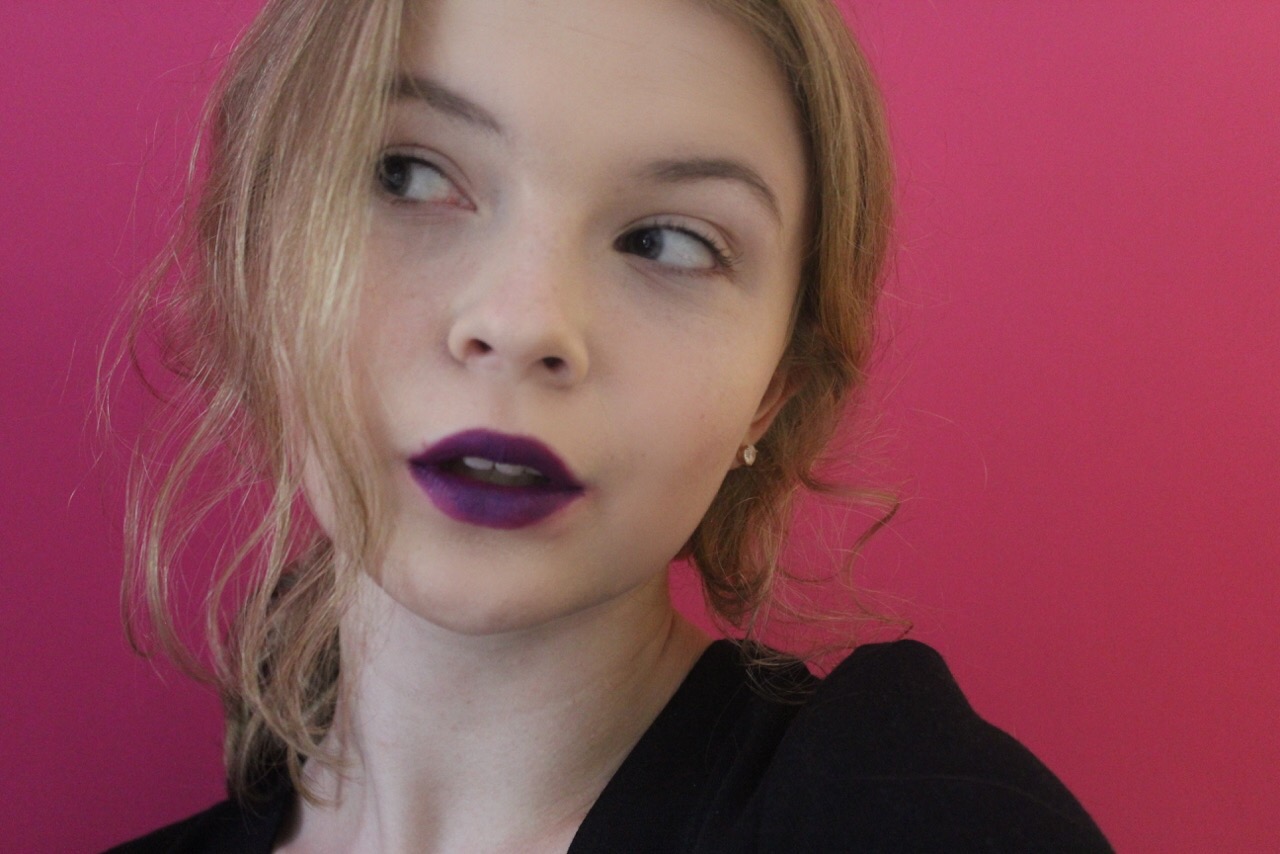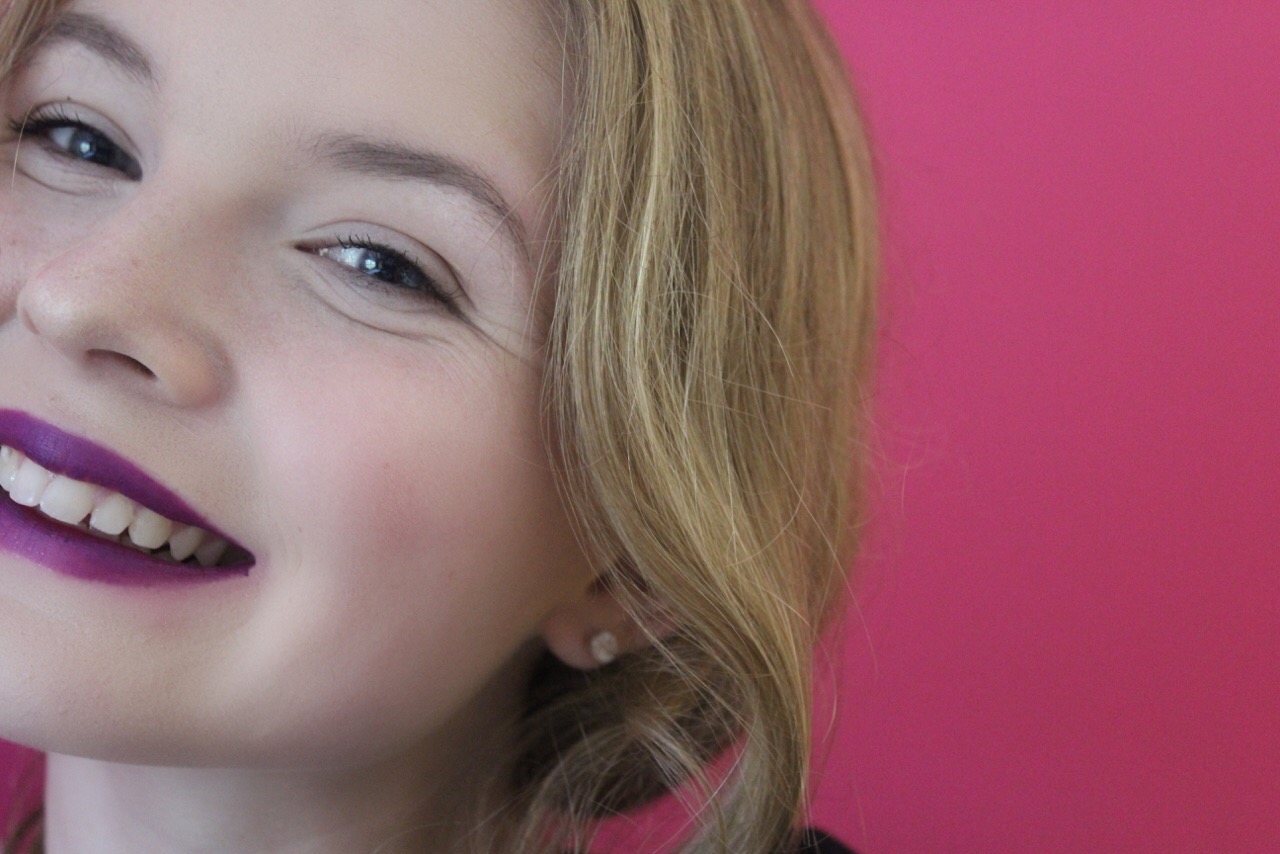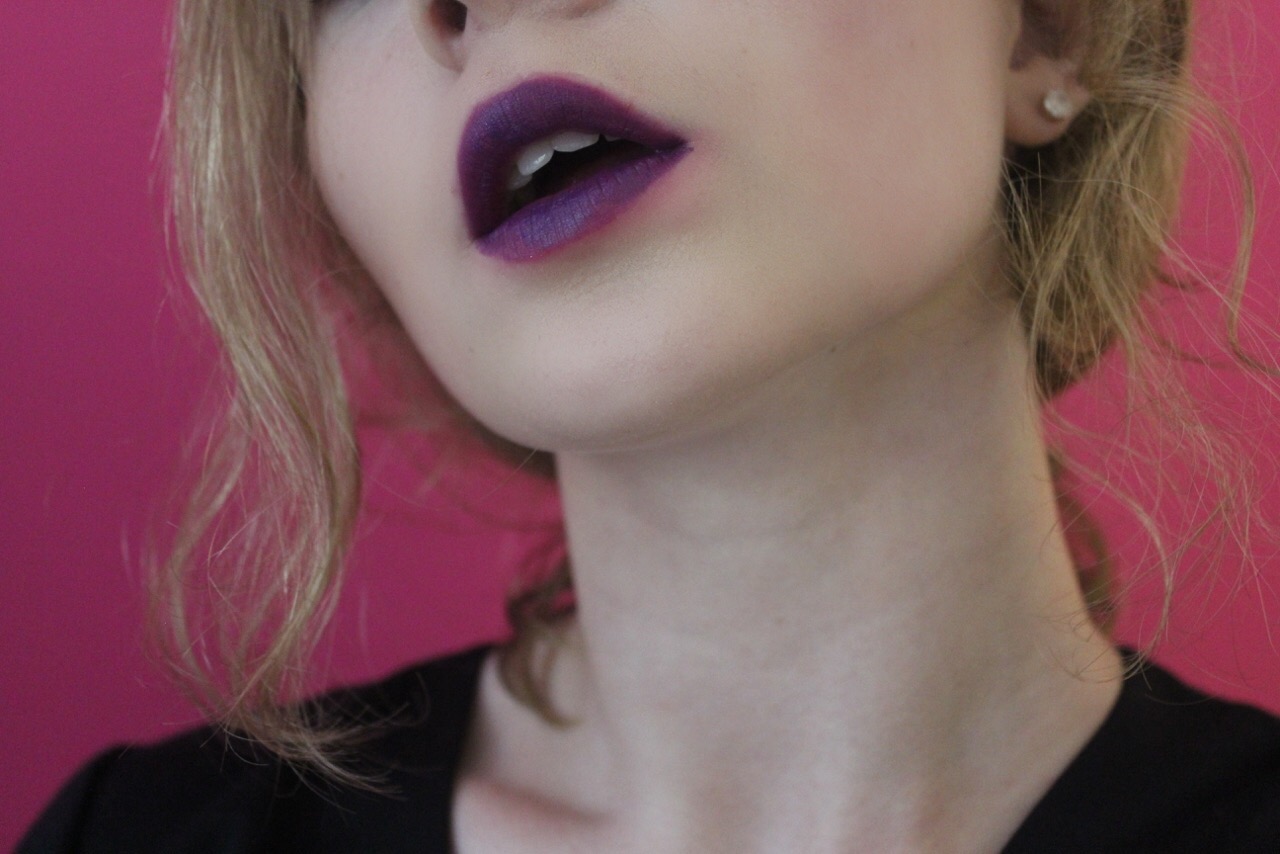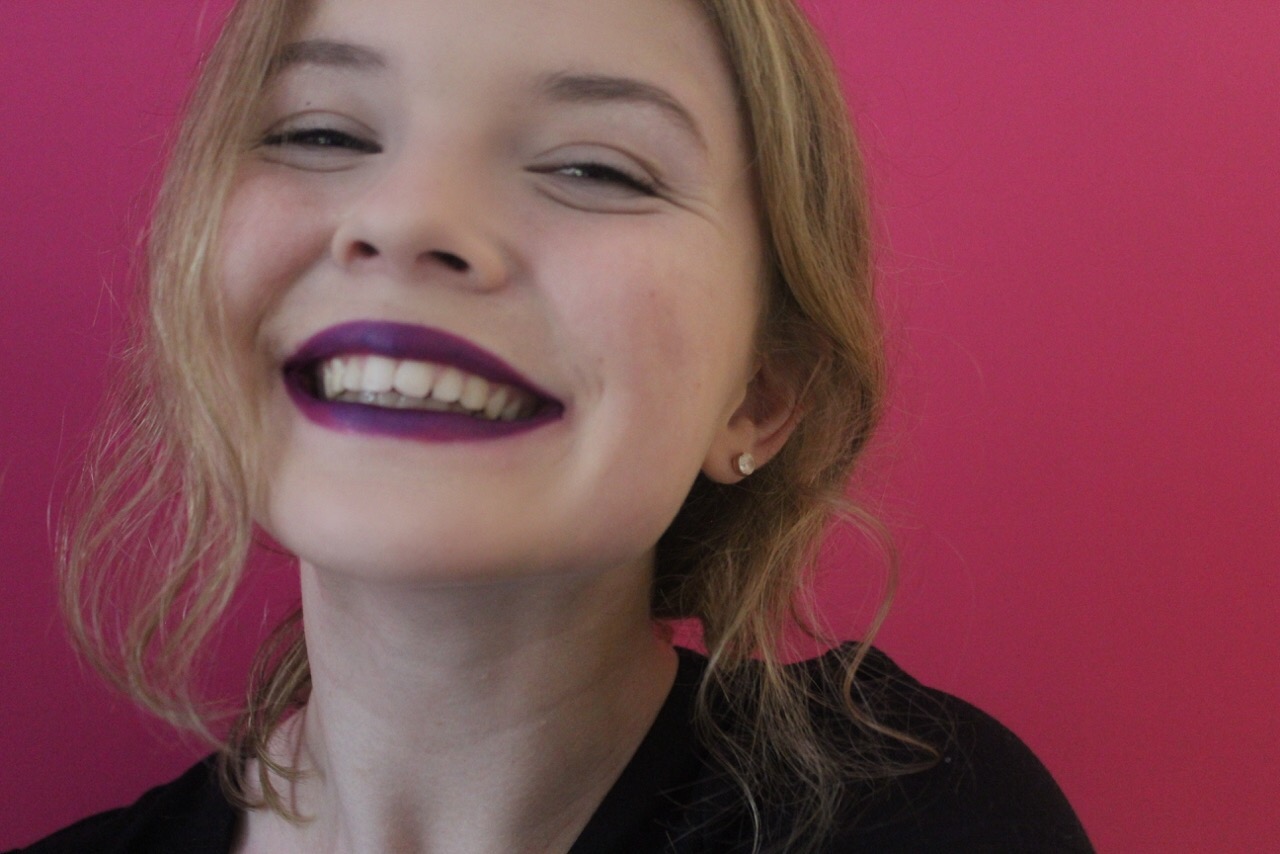 I was surprised by how much I liked this color on two accounts.
1) It's a mega matte and the name itself has a tendency to scare me.
2) It is goddamn Barney-esque PURPLE
But, I actually love how this looks when it is on. You can't get the full effect I guess, as my lips are slightly tinged red at the edges due to the aggressiveness I had to use to get the other colors off! Oddly enough - I think it complements my skintone, but not in a gothy kind of way.
I'm really looking forward to having a lot of fun with this color - and possibly pairing with a really 'pretty' dress to really highlight that contrast.
714 - Mega Matte
We have returned to my comfort zone.
We all know how much I love a good ol' statement RED. I play around with a lot of different shades, and my favorite shade for some time now has been 'Bad Blood' by Urban Decay (I clearly love a bit of Urban). But Bad Blood is a lot more vampy than this shade - and it is fun to play with a bit more of a classical red.
Although we still reside in Mega Matte territory, I no longer doubt that Urban Decay means it when it says that all shades glide on with the same ease. The only disapointment for me on this one is the name. Am I missing out on some classic inside joke or something? Why a number for a name when all other shades have been christened with names as vibrant as the shades?
Won't be quite as fun to tell people about this one. But in the scheme of things, that is a small complaint.
These are only 4 out of 100 shades available and that's just from this collection! I think it is bordering on too much choice - but makeup is meant to be fun and this is definitely that!
Each lipstick is €19.50 and available at Debenhams and other retail stores